12 Best Shampoos in Singapore 2023
If you are looking for the best shampoo in Singapore, you've come to the right place.
It's a noisy world out there, especially when it comes to shampoo product advertisements. Finding one that works for you, however, can be easier said than done. But we're here to help.
So, we went deep into Google search to figure out which ingredients make an excellent hair shampoo, recommendations by dermatologists and researched the leading products currently in the Singapore market.
Here is the list.
BEST ANTI DANDRUFF SHAMPOO IN SINGAPORE
1. Sebamed Anti-Dandruff Shampoo
Alkali-free
Soap-free
For gentle, pore-deep cleansing to alleviate excessive sebum
Formulation with pH5.5 give the scalp relief, without irritation
Active ingredient Piroctone Olamine relieves dandruff and irritation.
Allergen Free + OilFree + Paraben Free
Ratings and Reviews: 4.8/5 (
Lazada
)
2. Kerastase Bain Anti-Pelliculaire Shampoo
The 'Bain Anti-Pelliculaire' removes and treats the scalp preventing the recurrence of dry or oily dandruff for 8 consecutive weeks.
Price: SGD 29.90 >
Buy on Lazada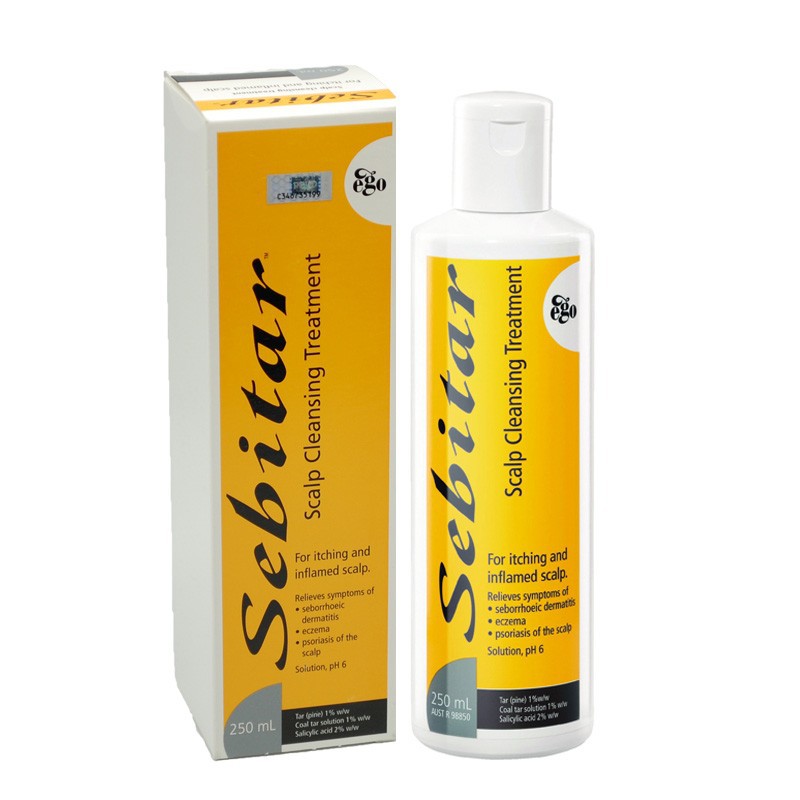 Sebitar also contains ingredients to control the flaking and dryness of the scalp as it gently cleanses the hair.
Unlike some other harsh dandruff and treatment shampoos, Sebitar treats the hair gently. It does not tangle or matt the hair or effect permed or tinted hair. Sebitar is gentle on a reddened or inflamed scalp, it should not sting or cause irritation. Sebitar has a pH of 5.5 to match the pH of the scalp and maintain its natural protection against infection.
In the case of psoriasis for further treatment apply EgoPsoryl TA to the scalp overnight and cleanse with Sebitar in the morning. Maintenance Program. As with dandruff and seborrhoeic dermatitis, Hair Science Shampoo and Conditioner may be used when the conditions such as scalp psoriasis and scalp dermatitis are under control.
Product Type: Scalp TreatmentsTreatment: Dermatitis & Eczema, Psoriasis
Instructions: Use twice weekly up to once daily if required. Wet hair. Apply to affected area. Massage well.
Apply more to remainder of scalp and hair. Work into lather. Leave for 5 minutes, rinse thoroughly.
Active Ingredients: Miconazole 2%, Tar (pine) 1% w/w, coal tar solution 1% w/w, salicylic acid 2% w/w. PRESERVATIVE: Benzyl alcohol 1%
4. Neutrogena T/Gel Therapeutic Shampoo
#1 Dermatologist Recommended Brand
Free of alcohol, fragrance, color, preservative
Contains proven effectiveness of 2% Neutar Solubilized Coal Tar Extract
Relieves scalp itching, clears and prevent flakes and scalp build up
Controls the symptoms of dandruff, psoriasis, seborrheic dermatitis
Gentle for daily use
Price: SGD 17.90 >
Buy on Lazada
100% Authentic - From USA
✅Brand New - Expiry 2021
✅In Stock
✅Fast Delivery - Item will be mailed out the next working day once order is confirmed
Ratings and Reviews: 4.7/5 (
Lazada
)
5. Selsun Blue Anti-Dandruff Shampoo
Best for itchy scalp
Eases your itchy scalp immediately
Menthol proven to work against dandruff
Softens your hair too
Ratings and Reviews: 5.0/5 (
Lazada
)
6. Pantene Anti Dandruff Shampoo
Best anti-dandruff shampoo for women
ANTI DANDRUFF SHAMPOO 750ml
Gently cleanses hair without drying the scalp, with weightless moisturizers that leaves hair healthy & shiny.
Enhanced with Zinc Pyrithione to help prevent reoccurrence of dandruff.
Some anti-dandruff shampoos are very drying as aim to eliminate oil from your scalp. Not the Pantene Anti Dandruff Shampoo, it cleanses your scalp thoroughly without over drying it. That way, your scalp will have enough moisture and natural oils to maintain its health. Do note that a dry scalp can also cause dandruff – so it is crucial to keep a balance.
Ratings and Reviews: 4.5/5 (
Lazada
)
7. SMIB Shampoo For Oily Scalp & Hair Loss
Coral calcium to cleanse and calm your scalp
Reduces hair loss and promotes hair growth
4-step routine maximum effectiveness
The SMIB innaBi Shampoo is a super popular shampoo in Korea. In fact, more than 1 million sets have been sold in Korea. Finally, it is now available in Singapore so that we can enjoy the benefits of an effective shampoo that cleanses oily scalp and prevents hair loss.
Did you know that the main reason for hair loss is because of an oily scalp? That is why SMIB uses the high-grade Coral Calcium which is very effective in removing excess oil and dirt in our scalps. The calcium is extracted from sea corals through the tedious process of electroplasticity. This is what sets SMIB apart as they are willing to go the extra mile for your hair.
For maximum effectiveness, it is recommended that you follow their 4-step routine for your hair. Besides the SMIB Shampoo, there is the SMIB innaBi Treatment which helps to stop hair loss. For the 3rd step, you can massage your scalp with the SMIB innaBi Scalp Massager. By using Plasma technology, it removes sebum, oil, and cleanses your scalp. For the final step, the SMIB innaBi Scalp Essence will nourish your scalp and promote new hair growth.
Try the innaBi range for yourself and see the difference it makes to your scalp and hair! Get the innaBi Premium Starter Set delivered to your home and purchase online directly from SMiB Singapore.
8. Dr Groot Anti Hair Loss Shampoo for Oily Scalp
Cleansing and refreshing of scalp
Alleviates hair loss
Gentle on the scalp
The Dr Groot Anti Hair Loss Shampoo for Oily Scalp is made from 7 natural key ingredients including medicinal plants, red ginseng and peppermint complex. The combination of these ingredients helps to cleanse and nourish the scalp gently. Excess sebum is eliminated and the scalp is conditioned to retain more moisture. The rosemary extract in the formula also has refreshing effects for the scalp.
This shampoo is free from silicone, paraben and surfactant. So you won't have to worry about any harsh chemicals causing overdrying of your scalp. This allows you to use the shampoo daily. For a shampoo that effectively targets oily scalp issues and alleviates hair loss, Dr Groot Anti Hair Loss Shampoo for Oily Scalp has one of the best formulations for daily use.
9. Pura D'or, Anti-Hair Loss Shampoo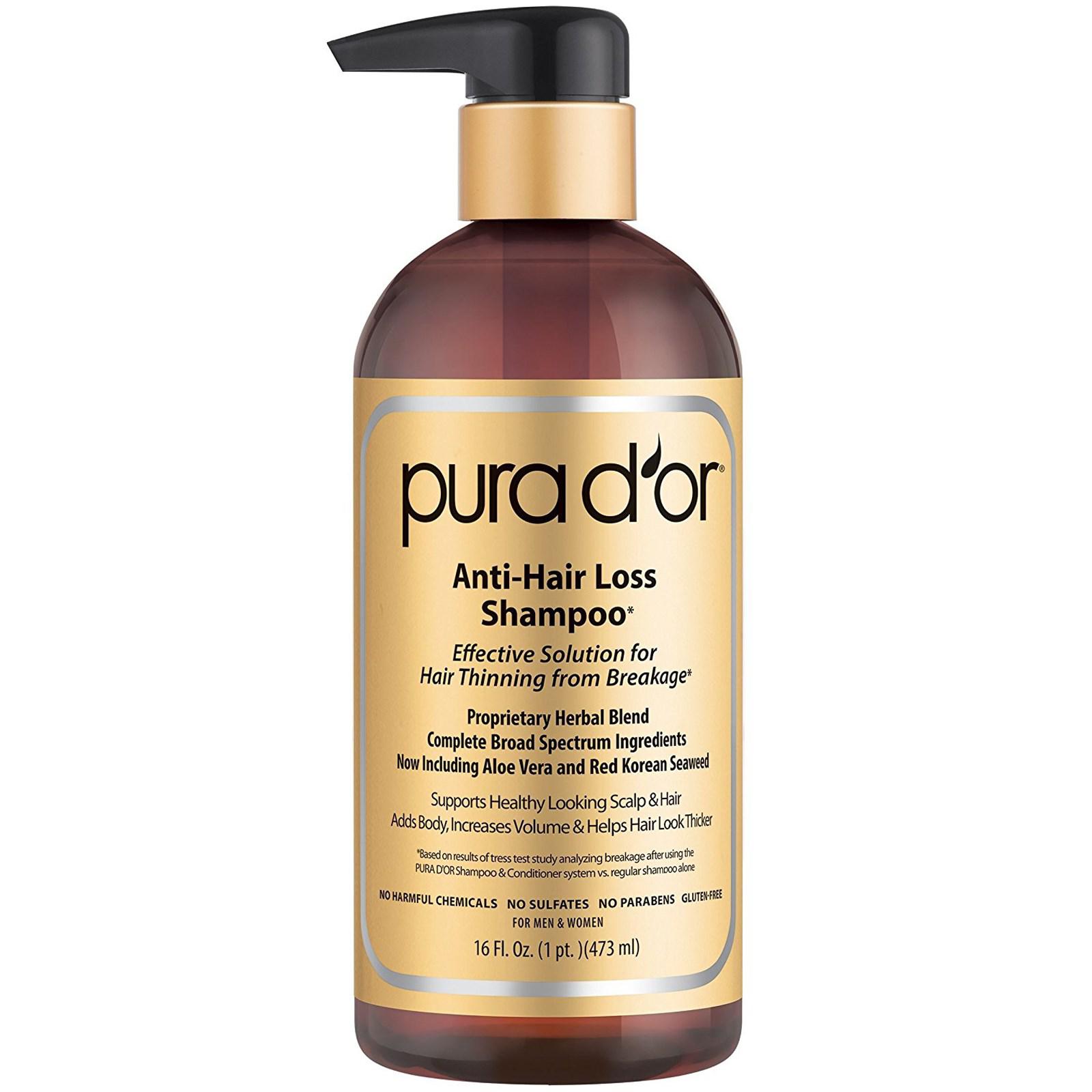 This shampoo claims to be gluten-free, hypo-allergenic and color safe. The formula is plant based, using vitamins and organic ingredients such as biotin and Argan Oil to nourish and help reduce hair loss due to breakage without any harsh chemicals like SLS and parabens. Other special ingredients include Aloe Vera and Red Korean Seaweed. Their goal is to gently but effectively provide a solution for hair thinning through this daily shampoo.
10. Nioxin System 1 Cleanser & Scalp Therapy DUO Set (33.8oz) each - Best Shampoo for Hair Loss Female
Nioxin Cleanser is a detoxifying cleanser for fine, thin, non-chemically treated hair. Formulated with a concentrated blend of botanicals and humectants, this cleanser removes product build up, minerals, pollutants and toxins, clears nutrient pathways at hair follicle sites without stripping essential oils, and provides an optimum scalp environment Bionutrient Actives Cleanser leaves hair growing healthily with body, volume and shine.
11. Alpecin C1 Caffeine Hair Loss Shampoo
Alpecin Caffeine Shampoo C1 (75ml) – Travel pack, reduces hair loss and hair fall, for men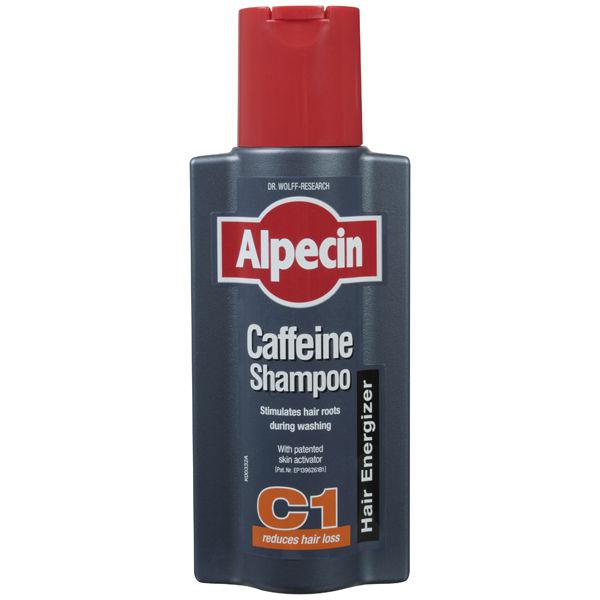 This is an exclusive brand which is not commonly found in physical stores. The shampoo can be used daily, and works by strengthening hair roots, reversing premature hair loss, and stimulating hair follicle growth. It is also caffeine enhanced and has patented ingredients, which shows that this product has one of the latest technologies.
BEST SHAMPOO FOR DRY HAIR AND SENSITIVE SCALP IN SINGAPORE
12. Lux Luminique Botanical Pure Non-Silicone Shampoo
Japan No.1 Haircare brand. No Silicone, No Parabens, No Artificial Colorants, yet lathers well without the squeaky feel.
Gently cleanses and soothes the scalp while providing deep conditioning to the hair fiber, leaving hair moisturized and lightweight.
Contains 6 types of Botanical ingredients (Eucalyptus extract, Grape Seed Oil, Tea leaft extract, Aloe extract, Argan Oil, Water Mint Extract), known for their moisturizing properties. Contains 7 types of natural essential oils (Orange peel oil, Pepper oil, Lavender oil, Lemon oil, Cedarwood oil, Mandarin oil, Lavendin oil) that instantly soothe and calm your senses. Waterlily and Lavender Dual Aroma. Fine, rich, creamy lather that helps protect the hair from friction and reduce damage during washing.
Suitable for ALL HAIR TYPES. Best for Dry Hair or Sensitive Scalp.
Lux Shampoo Singapore Reviews: 5.0/5 (
Lazada
)