7 Best Anti Dandruff Shampoos in Singapore 2023: Price and Reviews
If you are looking for the best anti dandruff shampoo in Singapore, you are in the right place.
It's a noisy world out there, especially when it comes to shampoo product advertisements. Finding one that works for you, however, can be easier said than done. But we're here to help.
So, we went deep into Google search to figure out which ingredients make an excellent anti dandruff product, recommendations by dermatologists and researched the leading products currently in the Singapore market.
Here is the list.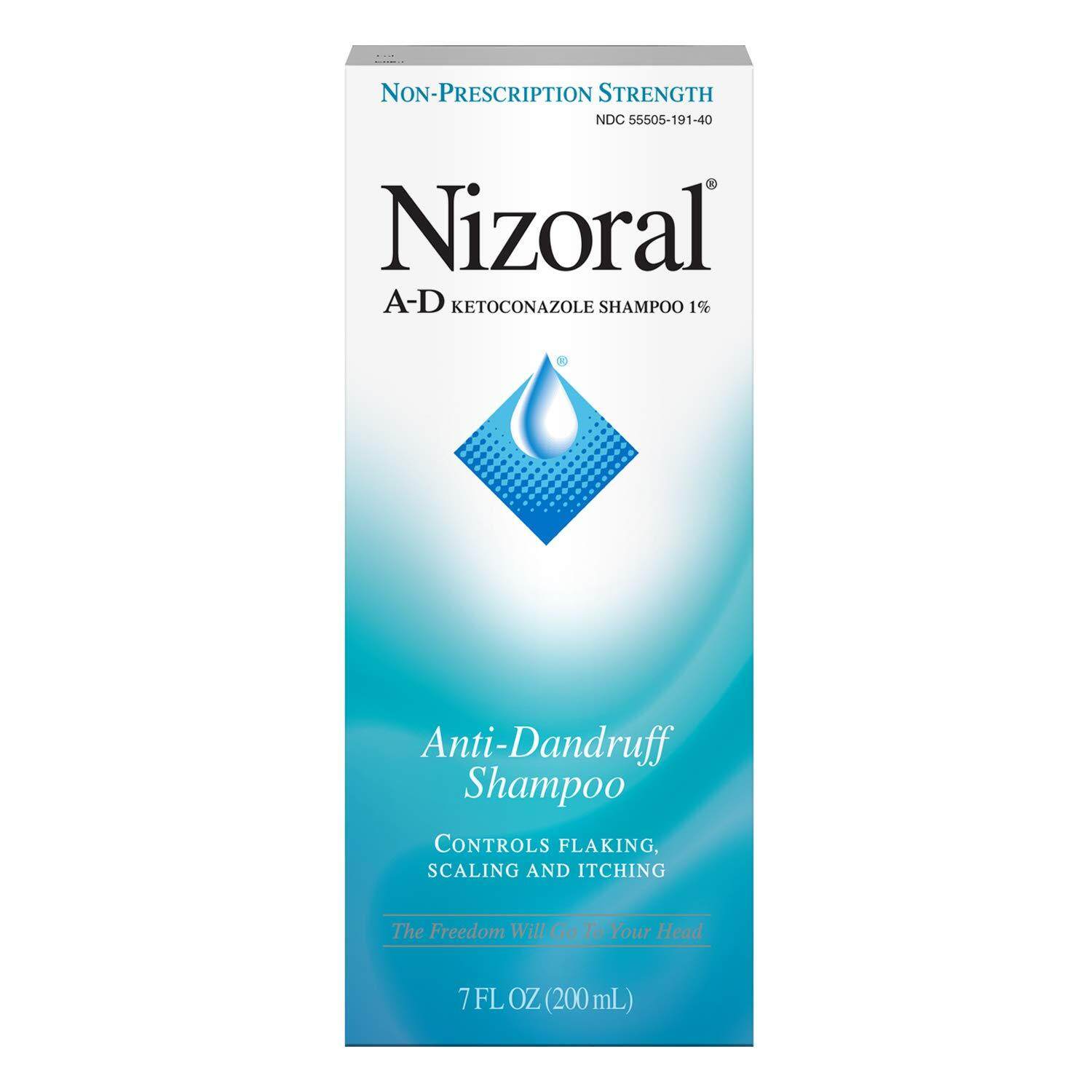 Price: SGD 46.50 >
Buy at Lazada
Nizoral Anti Dandruff Shampoo Reviews: 4.5/5 (
4751 Reviews
)
100% Authentic from USA
Nizoral A-D Anti-Dandruff Shampoo with Ketoconazole 1%, Dry Itchy Scalp Shampoo for Dandruff Control & Relief, 7 fl. oz
Fresh-smelling anti-dandruff shampoo controls flaking, scaling, and itching. Fight dandruff outbreaks with Nizoral A-D Anti-Dandruff Shampoo. This powerful shampoo controls flaking, scaling, and itching associated with dandruff. It combines the effectiveness of ketoconazole 1%, a proven dandruff-fighting ingredient, with salon-tested gentleness. Use it just twice a week in between your regular shampoos to control dandruff. It's gentle enough to use on color-treated, chemically processed, and gray hair, and has a thick, rich lather that rinses clean and leaves your hair smelling fresh.
Directions: Use it just twice a week for dandruff.
- 7-fl. oz bottle of Nizoral A-D Anti-Dandruff Shampoo containing ketoconazole 1% to relieve flaking, scaling, and itching caused by dandruff
- This powerful dandruff control shampoo is made with ketoconazole 1%, an effective ingredient that is proven to help fight dandruff outbreaks
- Salon-tested, this dandruff treatment shampoo is specially formulated to be gentle and is safe enough to be used on color-treated, chemically processed and gray hair
- The rich, thick lather of this itchy scalp shampoo rinses clean, leaves hair smelling fresh and helps relieve scalps that are flaky, itchy and scaling
- The freedom will go to your head with our dandruff control shampoo, and by using it just twice a week in between your regular shampoos you'll experience effective dandruff relief
What Causes Dandruff? P. ovale is a fungus normally found on every human head. Climate, heredity, diet, hormones and stress impact how your body reacts to it. For dandruff sufferers, the natural process of scalp-cell renewal is accelerated when fighting off P. ovale, causing dead cells to fall off faster. This is a leading cause of dandruff and all the symptoms that go with it - the flaking, scaling and itching.
How Does Nizoral A-D Work? Simply put, Nizoral A-D kills the fungus that causes dandruff. Period. That's because the ingredient called ketoconazole binds to the natural protein of your hair so it keeps working between shampoos with Nizoral A-D. 'Ketoconazole' keeps nasty dandruff in check so you don't have to keep checking your shoulders.
How Does It Do All That? It combines the super-effectiveness of a proven ingredient with salon-tested gentleness.
The Nizoral A-D scent is clean and fresh and it leaves your hair smelling even better. In addition, Nizoral A-D is so gentle that can be used on color-treated, chemically processed and gray hair. Let the freedom go to your head and to every other facet of your life. Nizoral A-D gets right to the root of dandruff.
Alkali-free
Soap-free
For gentle, pore-deep cleansing to alleviate excessive sebum
Formulation with pH5.5 give the scalp relief, without irritation
Active ingredient Piroctone Olamine relieves dandruff and irritation.
Allergen Free + OilFree + Paraben Free
Price: SGD 20.45 >
Buy on Lazada
Ratings and Reviews: 4.8/5 (
Lazada
)
The 'Bain Anti-Pelliculaire' removes and treats the scalp preventing the recurrence of dry or oily dandruff for 8 consecutive weeks.
Price: SGD 29.90 >
Buy on Lazada
Ratings and Reviews: 4.7/5 (
Lazada
)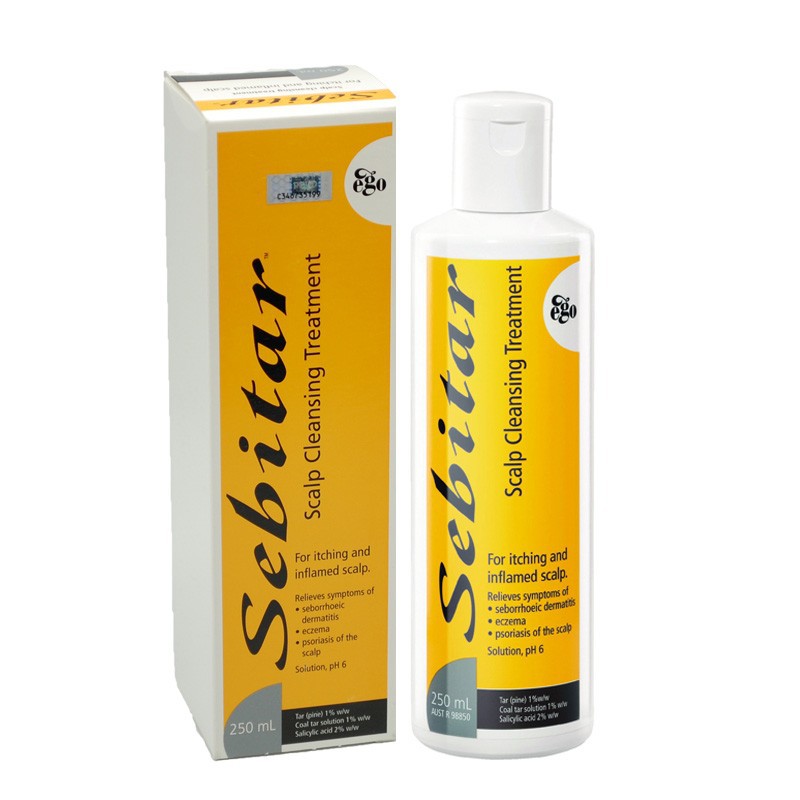 Sebitar also contains ingredients to control the flaking and dryness of the scalp as it gently cleanses the hair.
Unlike some other harsh dandruff and treatment shampoos, Sebitar treats the hair gently. It does not tangle or matt the hair or effect permed or tinted hair. Sebitar is gentle on a reddened or inflamed scalp, it should not sting or cause irritation. Sebitar has a pH of 5.5 to match the pH of the scalp and maintain its natural protection against infection.
In the case of psoriasis for further treatment apply EgoPsoryl TA to the scalp overnight and cleanse with Sebitar in the morning. Maintenance Program. As with dandruff and seborrhoeic dermatitis, Hair Science Shampoo and Conditioner may be used when the conditions such as scalp psoriasis and scalp dermatitis are under control.
Product Type: Scalp TreatmentsTreatment: Dermatitis & Eczema, Psoriasis
Instructions: Use twice weekly up to once daily if required. Wet hair. Apply to affected area. Massage well.
Apply more to remainder of scalp and hair. Work into lather. Leave for 5 minutes, rinse thoroughly.
Active Ingredients: Miconazole 2%, Tar (pine) 1% w/w, coal tar solution 1% w/w, salicylic acid 2% w/w. PRESERVATIVE: Benzyl alcohol 1%
#1 Dermatologist Recommended Brand
Free of alcohol, fragrance, color, preservative
Contains proven effectiveness of 2% Neutar Solubilized Coal Tar Extract
Relieves scalp itching, clears and prevent flakes and scalp build up
Controls the symptoms of dandruff, psoriasis, seborrheic dermatitis
Gentle for daily use
Price: SGD 17.90 >
Buy on Lazada
100% Authentic - From USA
✅Brand New - Expiry 2021
✅In Stock
✅Fast Delivery - Item will be mailed out the next working day once order is confirmed
Ratings and Reviews: 4.7/5 (
Lazada
)
Best for itchy scalp
Eases your itchy scalp immediately
Menthol proven to work against dandruff
Softens your hair too
Ratings and Reviews: 5.0/5 (
Lazada
)
Best anti-dandruff shampoo for women
ANTI DANDRUFF SHAMPOO 750ml
Gently cleanses hair without drying the scalp, with weightless moisturizers that leaves hair healthy & shiny.
Enhanced with Zinc Pyrithione to help prevent reoccurrence of dandruff.
Some anti-dandruff shampoos are very drying as aim to eliminate oil from your scalp. Not the Pantene Anti Dandruff Shampoo, it cleanses your scalp thoroughly without over drying it. That way, your scalp will have enough moisture and natural oils to maintain its health. Do note that a dry scalp can also cause dandruff – so it is crucial to keep a balance.
Ratings and Reviews: 4.5/5 (
Lazada
)
Editor's Declaration: We may earn commission from some of the items you choose to buy. This revenue helps us to support our expenditure across our network. Thank you very much for your support.


Related: